Eg. DIODE laser (808nm) targets the chromophore (MELANIN) of the hair follicle, hence when used on the skin, it works effectively in permanent hair reduction without damaging the surface skin.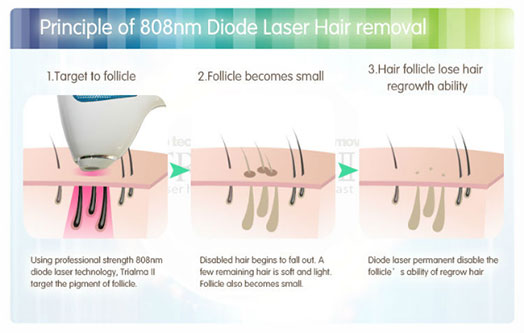 Thus lasers are more specific and effective in hair reduction than IPL (which is not a laser)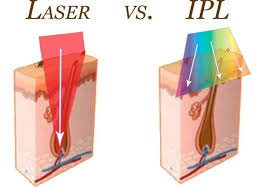 Another important aspect to look into when choosing the laser is the type of skin to be treated.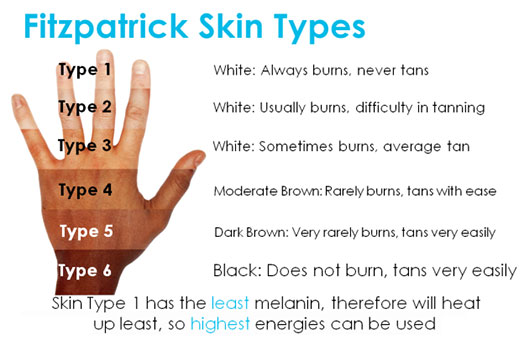 Few of the common and effective lasers used in various skin conditions are listed below
Hair removal : Diode laser (808nm)
Tattoo removal : Q-switch Nd YAG laser (532/1064nm)
Acne scar removal: fractional CO2 laser (10600nm)
Lasers need special expertise and qualification to perform. They work best in the hands of a qualified dermatologist.
DIODE laser for PERMANENT HAIR REDUCTION: Significant reduction in growth, thickness and density in just 3 sessions in young female